Miss Nicole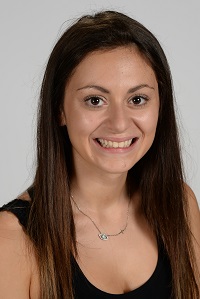 Nicole Denezis
A.B.A.T.D. (Jazz)
Miss Nicole waltzed through the studio doors back in 2011 and hasn't stopped dancing since. Discovering a passion to perform, the natural progression to challenge herself was to audition for the competitive dance troupe and landing a position on the team in 2013. Throughout her high school years, Nicole committed her time to Dance Factor's "STAR Teaching Assistant program" in various class disciplines, gaining valuable knowledge and experience. As a result, after graduating grade 12, Nicole was offered an instructing position at the studio for the 2019/20 season. Three seasons later she is still loving every moment and can't wait to finally see her dancers reach the stage in recital post-covid.
As a dancer, Miss Nicole enjoyed training in ballet, jazz, lyrical, tap and hip hop, but it was musical theatre that really brought her personality to life on stage.
This past summer, Miss Nicole directed our weekly F.A.M.E. Summer camp sessions and attended training sessions for the Discover Dance program for pre-school/kindergarten age children. She had an integral part of redesigning our "Mini Jazz" and "Movers & Groovers" programs for this season.
When Nicole is not at the studio, she attends Western University, working towards her Bachelors of Science in Nursing. She is also an active member of Western's Dance Force team which participates in school events, recitals and charity shows.
Miss Nicole's positive energy, contagious smile and strong work ethic makes her a great role model for both her peers and the younger dancers. Nicole is extremely excited to share her love of dance with the students for another season!